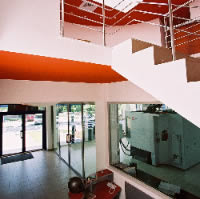 RCG Solutions is a Romanian company, founded in 2001 for developing and manufacturing injectionmolding equipment and dies for inland and export.
Part design and development, mold design, plastic injection mold manufacturing, CNC programming and CNC machining are mainstream activities at RCG Solutions.
We can design and build a wide spectrum of plastic injection molds, matching product design to an efficient tooling solution in the industry. We custom-design products to fit individual customer requirements and constantly examine and refine our customer service practices. - more info
---
QUALITY Services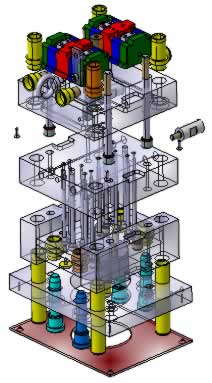 Our CAD/CAM & CAE is specialized in CAD/CAM/CAE projects for very complex plastic injection mold of small and medium size.
. CNC Programming
. Tool Path Generation
. CNC Machining
. Control
---
Contact info:
Ana Ipatescu 35 B Jilava, Romania
Tel.: +40 21 457 0444
Fax: +40 21 457 0444
GSM/Cell: +40723 538 580
E-mail: office@rcgs.ro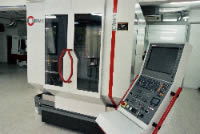 RCG Solutions builds high-quality precision molds, offering the latest in CNC and EDM
technology. We are equipped and staffed to cost-effectively meet the needs of our customers.
We can design and build small and medium sized precision molds (max. 596x796 mold base):
---
QUALITY Products

Plastic Injection Molds;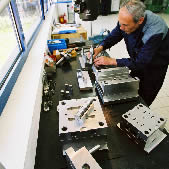 Rubber Injection Molds;
Extrusion Blow Molds.
Markets:
- Electronics
- Automotive
- Industrial & Food Packaging
- Consumer goods
- Housewares
- Medical & Pharmaceutical
- Personal Care / Cosmetics
Mold Technologies:
- Single Face Mold
- Qick Product Change Mold
- Compact Slide Action Mold
- Bump-off Mold
- Unscrewing Mold
- Collapsible Core Mold
- Inset Mold