RCG Solutions is a Romanian company, founded in 2001 for developing and manufacturing injection molding equipment and dies for inland and export.
Part design and development, mold design, plastic injection mold manufacturing, CNC programming and CNC machining are mainstream activities at RCG Solutions. At the center of these activities is our dedication to provide class products with guaranteed quality. We can design and build a wide spectrum of plastic injection molds, matching product design to an efficient tooling solution in the industry. We custom-design products to fit individual customer requirements and constantly examine and refine our customer service practices.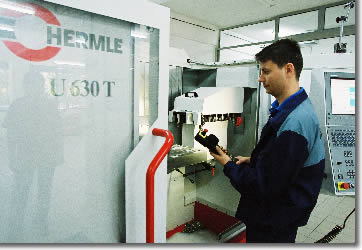 The company has already established contacts with potential clients concerning manufacturing products for:
Water systems industry
Packaging industry
Medical products
Cosmetics
Automotive industry
Mobile communications
Electronically industry

The company is in a growing and modernization process stage by buying new efficient machine tools: vertical machining centres, EDM machines, grinding machines, etc. Equipped with modern, high-tech equipment rigorously maintained and operated by an experienced workforce, RCG Solutions combines high-tech machines with a capital of knowledge in order to rapidly bring a client's project to realization. Because of our modern technology and equipment and our qualified personnel our company is considered one of the most advanced facility in Bucharest.
In our factory, equipped with climatizer, the temperature is controled. As a result of this we can obtain and verify the followed precision work:
| | |
| --- | --- |
| Machining | Precision |
| CNC Milling | 5 µm |
| Cylindrical and plane grinding | 2 µm |
| EDM Machining | 5 µm at Ra = 0,2 µm |
RCG Solutions manages the complete project and only subcontracts elements to fully recognized suppliers if really necessary, so RCG Solutions can keep close control of the complete process from the beginning to the end. This reduces costs, eliminates extra times and unexpected problems.
New dedicated and specialized software will be bayed in view to become the most modern middle-size company in Romania, on this market.