SERVICES
Our CAD/CAM & CAE is specialized in CAD/CAM/CAE projects for very complex plastic injection mold of small and medium size.

Our engineers have solutions for all document conversion requirements including plotting, scanning, raster to vector conversion, media replication and conversion. They provides the entire gamut of services right from 2D drafting and detailing to Finite Element Analysis, part design, die design, mold design, CNC programming and tool path generation (generate the Heidenhain and ISO files for CNC machining).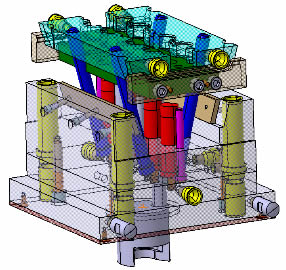 We can supply Consulting Services on all phases of plastic molding, moldmaking, and product design, and also the Prototyping Services - machining from Plastic Stock and Aluminum Stock and molded from Low-cost tooling.

CNC Programming

execute CNC programming for both classical and high speed machining;
generate CNC programs in ISO or Heidenhain code;
generate CNC programs for 2D & 3D milling (3, 4 or 5 axes).

Tool Path Generation

CNC Machining
3D Machining in 3 axes on Hermle 800C;
3D Machining in 4 axes on Hermle 630T
Control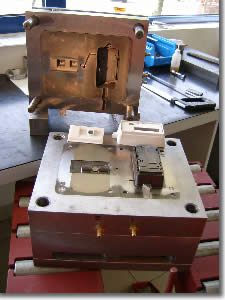 ---